MMA JEWLERY - by Anthony von Sager
GET FIT FOR LIFE - SYSTEMS,
PRESS-RELEASE / CONTACT,
GET FIT FOR LIFE - PROGRAMS,
PHOTO GALLERY 1,
PHOTO GALLERY 2,
NEWS/MAGAZIN - COVERS,
RESUME - BIO - HEAD SHOTS,
QI GONG - TAI CHI & HEALTH PAGE,
SHORT STORIES,
GET FIT FOR LIFE - SPORTS WEAR,
MMA - JEWLERY,
TESTIMONIALS,
GUEST BOOK,
EVENT PAGE,
SHOPPING CART - BOOKS, DVD'S, Seminar
MMA JEWLERY - Design by, Anthony von Sager @ finest Stering Silver & Gold pendants in 12K or 14K any style gold or white gold special orders
Kanji Sign, Samurai (or any other) heavy plate, Sterling Silver with golden Symbol 105.99$ only, with Master engraving 120.00$ only, plus tax, S&H
Plus with heavy 18 to 24 inch, Box Spring Sterling Chain add 65.00$ - 89.00$ plus Tax, S&H
Or 2-4 inch 18-24 inch long Leather String with Sterling ends, plus 19.99 - 25.99$ plus Tax, S&H
All designs are unique, one of a kind, handcrafted Master Pieces, and by Master Anthony von Sager personally designed! We do not charge extra for a special design idear, only for the mold set up we need to create once! (Most jewelry designer charge designer fees and special set up fees!)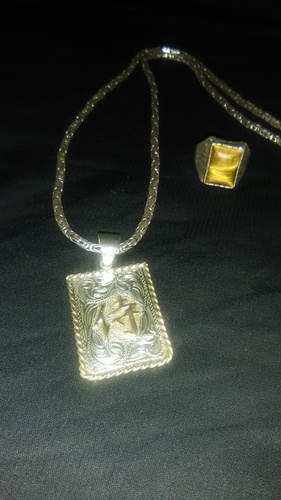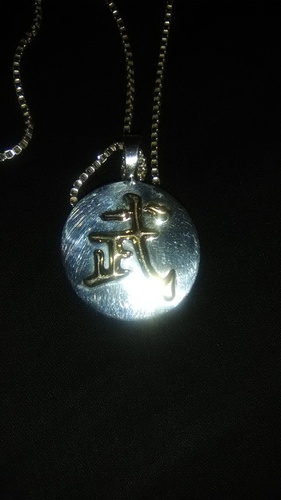 Kanji sign, Warrior (or any other) on a heavy Sterling Silver plate pendent, 89.99$ Pendent, plus Tax, S&H
Kanji sign, Warrior o.a. on White gold, with 12K or 14K, starting special order $760 12K, for only additional $45, 14K Warrior sign can be ordered, plus Tax & S&H applying
with Sterling Silver Box spring Chain @ 154.99$ - 174.00 plus Tax, S&H on sale!
Sterling Silver prices vary and mostly go up, don't lose this wonderful opportunity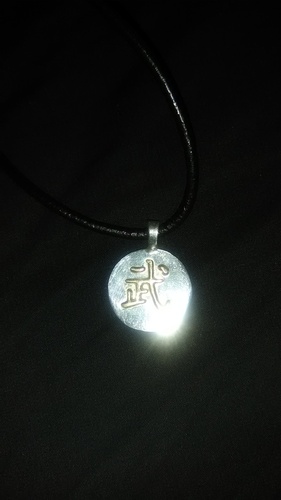 Kanji Sign Pendent (Warrior) or Karate, Judo etc. with heavy leather String from 2-5 inch with Sterling Silver ends only, 89.99$ plus Tax, S&H.., plus 19.99$ to 25.99$ from 16,18-24 inch + Tax, S&H
For smaller sizes, please contacted us, there are be able to be special ordered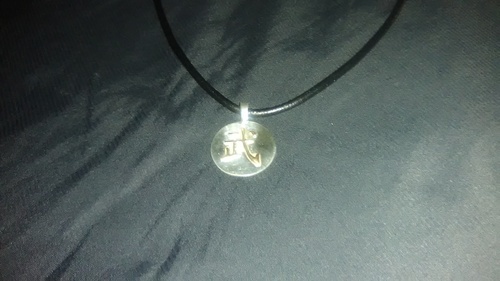 Heavy Sterling Silver Cuf Bangle, with Master engraving 149.99$ only ..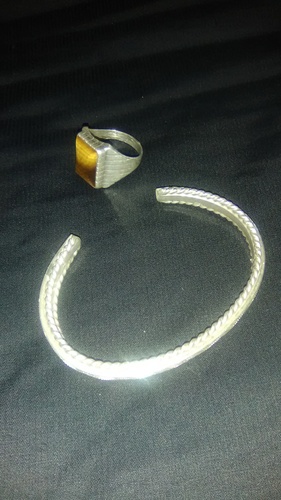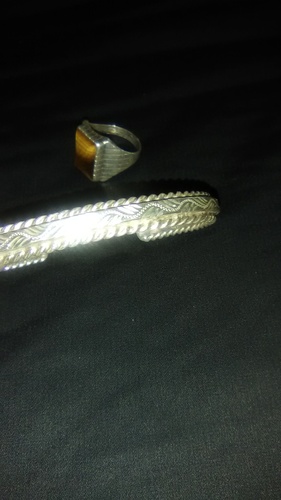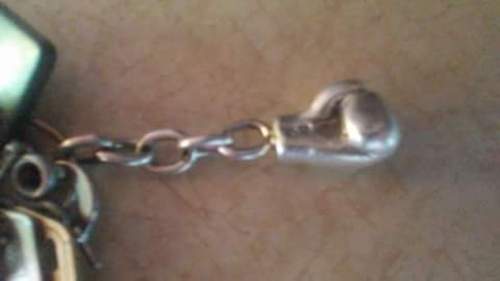 Heavy 40 gr. Sterling Silver Pendent or Key Chain, 175.99 $ only ..
We do have PayPal, please contact us over our guest book, for inquiry
CC. shopping card coming soon, please leave order on guest book for now... Or contact me over Facebook, Anthony von Sager, thank you