QI GONG TAI CHI & HEALTH PAGE
GET FIT FOR LIFE - HOME,
QI GONG - TAI CHI & HEALTH PAGE,
NEWS & SPORT COVERS,
PHOTO GALLERY 1,
PHOTO GALLERY 2,
RESUME - BIO - HEAD SHOTS,
GET FIT FOR LIFE - PROGRAMS,
SHORT STORIES,
ART GALLERY,
TESTIMONIALS & LETTERS,
GUEST BOOK,
EVENT PAGE,
GFL SPORTS WEAR,
MMA - JEWLERY & ACCESSORIES,
BOOKS-DVD'S & SEMINARS - WORKSHOPS,
Qi Gong – Tai Chi Rejuvenation Retreat & Motivational Speeches (Workshops)

By Anthony von Sager (Cloud Dancer Media) ©
What is Qi Gong? (Tai Chi)

Its roots come from the traditional Tai Chi, however especially medical Qi Gong was mainly created for treatment, and physical & emontional health, illness and injury prevantion, from healing Monks (early health practitioners) about 3500-4000 years ago. (in medical Qi Gong also known as Mecial Qi Gong Healer, Prectitioner, QMD) there are many differnent traditional to modern combination in Qi Gong...

It those mainly consist of the use of physical movements or pastures, intention, meditation, relaxation, for Mind & Body, and Soul integration, trough breathing and exercises; to better develop an awareness of the inner Life Force ("Qi") in our Body, and to use the Mind, combine to create balance between both. Guide our "Qi" toward improve Health & maximum performance, from athletes to any sale force, as well our Seniors and Baby Boomer generations, for anyone with the need to be in a better place of Life, to improve and regain there vital Energy & Strenght, and to re-tap into there natural "Qi"...

.
Mission and Short History
Qi Gong has been shown to improve cardio-respiratory and heart health, overall health, balance, bone health, helps prevent Asthma and Arthritis symptoms, and overall physically function (Larkey 2010). The Combination of self-awareness with self-correction of daily posture and healthy movement, as well heart health and inner peace, (stress release), movement of the Body, the flow of energy, deeper breathing and balance between of Body & Mind, in harmony and combination with Soul recovery elements, true self-healing capacity meditation and breathing exercises.
.
Sensei 6th Dan, Anthony von Sager, " Get Fit for Life" Health System ©, with Qi Gong Health Workshops, such as Master Anthonys have been for over many decades used by major 500 Fortune Companies & there CEOs worldwide, with there executive Staffs useing Qi Gong health Systems. Like Master Anthony's "Get Fit for Life" Systems; for Stress-release and rejuvenation Weekends & Workshops, Qi Gong & Motivational Seminars, for the prevention of Burnout and the Enhancement of higher Daily Productivity, as well for decades Master Anthony used Qi Gong and his Mediations for metal, physically & emotional recovery for Veterans, Police and Victims of Violence and Soldiers alike with amazing results!
.
Master Anthony von Sager Life Mission as Teacher & Motivator, always been to give his Studends, as well any Executives and there Employees, the "tools and experience" to refresh, rejuvenate and restore vital Energy to reach there full Potential, as Indivitual and Team Member, so each of them can "Sale like a Samurai" TM of "Get Fit for Life System"© or simply feel impowered for a stronger place in Life...

Several major US & EU Universities do agree with all health benefits claims, trough several year(s) long active health studies, for the long time effect of Qi Gong – Tai Chi! Credits includes; University Irvine, CA UCLA, CA, University of Boston, and University of Michigan (CAM), Uni of Hamburg, Germany, NYU - NY, University of Berkeley CA (just to name a few)

Benefits:
- Stress Release - Rejuvenation,
Energy Balancing - Increased Vitality
- Pain Relief - Improved Respiratory System,
Heart Health - Stronger immune System
- Increase Productivity - Enhanced inner drive Motivation
Improve counteractive Mental Stress Depression (Faster)
Recovery Injuries - Increase Balance Coordination's,
Inner Peace, Mental health, Balancing Body, Mind & Soul...
Part 2:
.
Programs:
To be conducted @ Conference Center of the Resorts or Local Hotel events
Convention Centers, @ local Health Clubs, Location, individual & groups

.
Plus - Motivational Speeches & Workshops (combo event's)
Qi Gong – Tai Chi Retreats for a Weekend or Week long Workshops
Qi Gong – Tai Chi Retreat Classes on a daily or Weekly basis
Qi Gong - Tai Chi/Yoga Aqua classes ©, (Reha Clincs, Hotels, Gyms)
Qi Gong – Tai Chi Meditation & Relaxation casses
- Qi Gong – Tai Chi & Fitness Boxing, Kick-boxing (stress release)
feel free to contact Clouddancermedia@gmail.com for Workshops
and Pricing and Classes, and Education and liz. of staff.
.....................................................
GET FIT FOR LIFE - Research & Continue Education, Teacher Certifications trough WMARA USA / EU
We are proud to offer with one of the most reconized Martial Arts Assoc. trough the WMRA Assoc, in deep comprehansive Qi Gong Tai Chi Education and Teaching Certifiactions! without NO re-certifications after 1-2 years, like all the other Qi Gong & Tai Chi Assoc. in the USA and EU! also there double Membership fees and "professional member fees" and Certification fees...
Example; at US based Qi Gong Assoc, Org. base Membership come with all add one to 600-750$ a year, but if one like makes a continue Education, Qi Gong Certifications, (whitch also need to be re-certify each 2 years with additional fees) Must Upgrade there exiting Membership to: Profesional Members Ship which cost a additional 600-750$ a year, otherwise the student can not be certified, or even start the process. the Higher the Level desired, the higher the compound fees, additional around 45$ - 65$ each class as continued Education student, and a minimum 150$ certificate fees to 350$/500$ depending of Rank and Level and Assoc. / Org. the simular system are in place with simular fees structures in EU Qi Gong Org. depending on Organsations.
.
We at the GFL - Qi Gong section trough the WMARA on the other hand, never Bate & Switch, never ask for double membership, not even for half of the fees of our compeditors, if you compare us to most existing Qi Gong Org. not even come close, much less fees, higher level of education, do to more Hours and guilded Education, and through that higher form of Education and that produces more mature Teachers, Instructors, simply safer, simply higher form of well grounded and educated Teachers, and that with up to 50% less fees, the choice is clear Qi Gong Tai Chi Teaching Certification trough the World renowed WMARA.
.
Assistent Instructor(in): Level 1; 250 hours course, plus 30 cours assist Instructor lead (under guidance of Master Instructor) a minimum of 2 cont. Edu. Seminars, min. of 1 year teaching assist. current Member of WMARA Assoc. US/EU
Instructor(in): Level 2; minimum 350 hours, (min. of 2 years teaching) + 60 hours course Instructor under his/her Master Instructor and minimum 3 cont. Edu. Seminars with Master Instructor, teaching credits at Dojo, current Member of WMARA Assoc. US/EU
Master Instructor(in): Level 3; minimum 650 hours, (min. 6 years teaching) + 150 hours course Instructor under Master Instructor at his/her Dojo, and minimum of 5 continue Edu. Seminars with Master Intructor, current Member of WMARA Aossc. US/ EU
Sen. Master Intructor(in): Level 4; minimum of 1350 hours, (min. of 12-15 years teaching) + 350 hours course Instructor credits with Sen. Master Intructor, min. 12 cont Edu. Seminars, incl. minimum one Qi Gong & Health Workshops teachings per year, and current Member WMARA US/EU
Higher Level, like Clinic Qi Gong QMD, Practitioner Level 5; only given trough Assoc. Board Members in cooperation with China or like in case of (Shi Bashi Qi Gong) only with the country of Origion in cooperations boards of Certifications, Assosc. like Thailand, Mirama, Indonisia, Japan etc.
.
At most all so called International Assoc. or Org. of Tai Chi & Qi Gong in the US & EU given Level 2 with less then 250 hours and Level 3, with ony 500 hours or less! Level 4 with ony 1000 hours, (total) as QMD Practitioner Healer, with only op to 1500 hours only! On top, same of this Org. have for sure expirianced persons, but same how practice Qi Gong only 10-15 years only and have given already level 4, and hold high level or even President positions of Org. which supposed to certify the public when become Instructors, with recurring fees and so called Professional Memberships and Certification fees, little to do with Health and Qi...
(is like one would give a Shihan, Dan in Karate after only 6-8 years you be the Judge!) and at most Reki & Shiazu Certifications even far worse, same even with only a few weekends!! To be a certify Reki or Shiazu Instructor! * However do not take our good Word for it, make your own reserch, prepare of a rude awaiking!* And then contact us...
Therefore we feel at GFL System to give Level 4, and especially (QMD) level 5, is often irresponsible if given to soon, becouse especially as Sen. Master (as Sen. Master Intructor only give in collective trough the WMARA and Country of origin Org.) and for sure the Level 5 (QMD) as a alternative Medicine MD in Qi Gong; like in many Reki and Yoga Certifications, often with only a few hundert hours, or less which allowes the Practitioner to work as Health Prctitioner and hold the health of his/her Patients in there Hands! With Nutition & Healing recomendations, and Actions. In most Assoc. & Org. of his Country Org.! Which can have Health even Life treatning Consequenses! Especially if at inclueds Erbs & Medications recomendations!
Therefore we feel, it is often irresponsible for any Org, Assoc. to certrify any immature Student(in) of any kind, with only a few hundret hours, no matter where it maybe! Especially, as long, Qi Gong, Tai Chi, Reki, Yoga & Shiazu not been fully accsepted and in most EU & US states / countries NOT been regulated! Under the current laws mostly reconized under "Spiritual or Healing Arts" !! And therfore NOT standing under der same strong regulations, and observation as regular MDs or Nurses! One more reasons why it is so important that the health and safty for any Qi Gong Tai Chi, Reki, Shiazu & Yoga student must be Paramount! (most do not know that!) The same urgency and importance, do to lack of regulations in the US and same EU countries, the Vitamine & Protein Stores etc. (fitness) stores & sales! Be careful! make sure "You" know what you're taking...
.
In the spirit of Health & Balance of Qi, and for the safty of all our Students, we at the GFL System - Qi Gong Certification with and trough the WMARA Assoc. ask less Fees, less Member Fees, NONE Double Member Fees, none re-certifications of existing Levels. But up to 25 % more hours and cont. Education Seminars! To insure the highest Standarts and Level of Educations and best Teachers possible, witch only inspire us! And as long Shihan Anthony von Sager is the Head of the Qi Gong Tai Chi @ the WMARA this standart will not be compromised! Besides it been an unexpected and great honor from Shihan J. Pat Burleson to be nominated to spearhead the Qi Gong Tai Chi section of this World renowed Martial Arts Organisation, and is with great pride to be forfilled.
Industry Research:
* Why we do not ask for re-certification fees, and new certificate fees? several reasons 1.) Like in any other Martial Arts Styles, if one once mature to his/her Level of Educations, Belts and Knowledge, there is at none other Style a re-certification and additional fees of the same belt after 1-2 years! Earnd is earnd! Besides when Your Intructor, Teacher etc. take his/her time and educate and teaches there Students proper and only certified Mature and Expirianced Students to there proper next Level, especially as Intructor and for sure soon to be Master Instructors, then there is no need for a quick and revolving re-certification of the same Level!
A simple yearly continue eduction program/workshops training with new material, research teachings etc. is plenty to ensure high standarts of continue good Teaching and Workforces troughout there Ranks of Org/Assoc.
Insider Sport Research have shown...
Like said before in no style what so ever, re-certifications so to ask in Qi Gong, Reki, and in surten Yoga Org, also in Indoor Cycling, Sumba Org. is just a form of making "More Money" 2.) The past decates have shown, that (all of those how ask for RE-Certification and extra & double member ship fees), have only hurt there cont. memberships and Member base, like in US Qi Gong, Reki, Cycling & Sumba only accomplished that most members Keeped there Membership as long there have need it to accomplish there desiered Level, soon after to droped out!
3.) For continue Teaching Education & Certification, most former Members could not care less if there Org. demanded to be soon re-certified each 1-2 years, inlc. current new Membership fees! simply go there own ways, after there got there desired Levels...
4.) As result many Instructors do not be able to make with there former Org. additional contiune Educations & Workshops, and therfore there Level of Skills and Knowledge suffers and is in many cases not even a fraction of which it should and could be!
5.) And often the normal Student, Practitioner in this Org. is in risk, and often in need of better guidance, also the Spiritual Balance and Health of our students and Practioners must be Paramount, and be always in our first tought, not the recuring double fees of annual Memberships!* Therefore the choice is clear! GFL System Qi Gong, @ WMARA feel free to contact us for more info.
...........................................................
Additional; Sport Specific Strength Classes, for individuals and Groups, Amateurs and Pro Teams! (See Master Anthony von Sager website, photo galleries for detail info on past clients and Pro Athletes he inspired, and in the past on of the best been from Shihan Anthony rehabilitated!)
Motivational Seminars and Workshops on a Variety of Topics, including management of Attention, Drive, Focus and Goal Setting, Recovery; as well Team "Winning" building Attitude Recovery. Also available from Master Anthony; Team Goal Setting and Seasonal Strength Workouts, Strengthening after Injury, Team Goal Coaching, Sales & Focus Workshops, for Groups & 500 furtune Clients and daily life Employees...
.
About the Teacher…
Shihan, Anthony von Sager is a Sen. Master Instructor Level (4) " IV" in Qi Gong – Tai Chi, as well 6th Degree Black Belt in several Martial Art Styles both trough the WMARA USA, He holds a Master Education in Sports Fitness & Rehab Lic. from the prestiges Olympic Sports College in N. Germany, and taught for over 35 years trough out the EU & US. Been Head Instructor of several major Health Clubs and Youth Programs, and trough his Professional Life as Amateur and Pro Competitor with two National Competition Teams, in EU & US and also bben the Wellness Therapist for the Danmarks National Karate team at the Munich GER, WAKO World Kick-boxing Games. Already @ the early 90th Master Anthony been Director of DBO/WKA Assoc. for all N. German States setting higher standarts...

.
Shihan Anthony von Sager is a undefended 8 x times World Martial Arts Champion, from 97-2002, and in May 1999 giving a Livetime Achivement Award with the WAKA USA and was admitted for concideration into the German Hall of Fame of (Jiu-Jitsu) in 2000. Trough this Master Anthony is able to fuse, his Knowledge as Pro Athlete, International Coach, to customize for any Team or Individuals, elevate anyone to greater Height over 35 years Master Anthony travels, inspires world wide with his Power Speeches, Seminars. see @ Youtube & Facebook

.
Packages & Pricing
Package1: one hour Speech incl. 1 hour Qi Gong Seminar, 1 Gym Workout
T-shirt $, Nutrition assessment, Group of 5; $ 1,500
Package 2: 1 Speech, plus 2 hour Qi Gong Seminar, 1 Gym Workout
1 Hike, 1 Lake Meditation *, Nutrition, T-Shirt; Group of 6-10 $ 2,500

Package 3: 1 Speech, 3 hour (2) Qi Gong Seminar(s), 2 Gym Workout(s),
1 Hike, 1 Lake Meditation *, Nutrition, T-shirt, Group of 15-20 $3,5000

See Seminar and Workshop page for pricing and payment options,
thanks see you at your next event...
$ 3800 Group of 21-30
$ 4500 Group of 30 +
Call for more details, and pricing

.
Package combos:

* Weekend/weekly Retreats, Workshops, various Combinations, groups

-------------------------------------------------------------
* Travel, Tickets, and Hotel accommodation are separate; if Air-travel applies
* Lake/or *Beach Meditation only by good weather conditions, other wise at Gym locations
* To Book Seminars or Workshops, Booksignings,
go to: Shopping Page or call: 1 800 five44 3615*
All Programs, Events, Fees can be adjusted to Group & Companies
any individual needs, call or email for details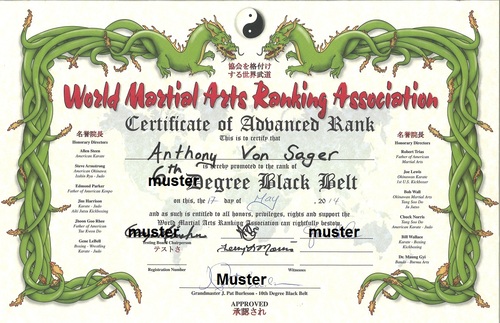 Grand Master Karate USA Certificate under WMARA USA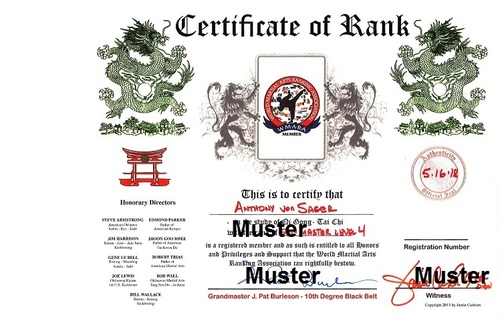 Qi Gong Tai Chi Sen. Master Level 4 from WMARA USA
Qi Gong Tai Chi Sen. Master Level 4 from WMARA USA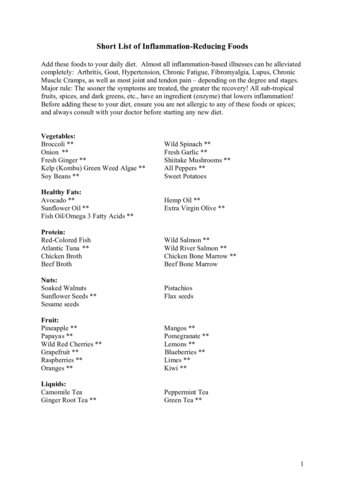 Short List Inflammation reducing Foods #1 - daily Diets, by Sensei 6th Dan Anthony von Sager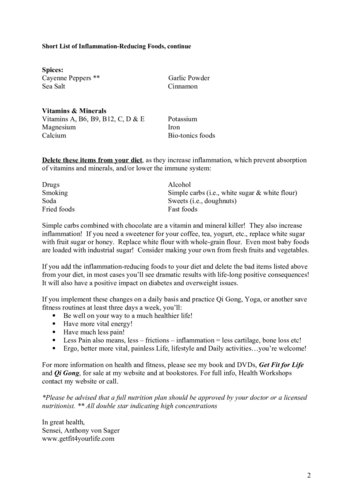 Short List Inflammation reducing Foods #2- daily Diets, by Sensei 6th Dan Anthony von Sager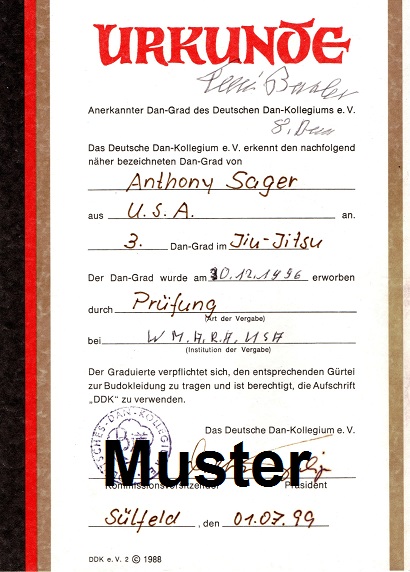 3rd degree JJ Black Bellt from my Mentor & Teacher, legendary Shihan Toni Bader
NQA Member, Recognition as Teacher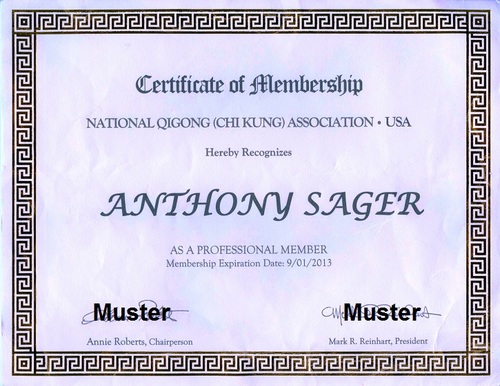 Seminars, Workshops, interactive Power Speeches & Presentations.
see event page or call: (US)+1 800 five44 3615 - © CDM 2019